The 5 Speed Automatic Transmission from ZF was initially marketed as having a " Lifetime Fluid ". From years of experience, it was learned that the fluid did last longer than ordinary ATF, but it wasn't lasting a Lifetime. The Biggest Maintenance Challenge in these Transmissions is changing the fluid. With Normal Driving, in a Sport Sedan, which is mildly aggressive, the fluid should be changed at each 60,000 miles. To help get the fluid into the Transmission and Check the fluid level and condition, I have developed a " Classic Dip Stick ".
Models Available - Ship in 5 days from Receipt of Order.
1998 to 2001 BMW 740i & 740il with 5HP24 Transmission
1998 to 2003 Jaguar XJ8 with 5HP24 Transmission
1997 to 2003 Jaguar XK8 with 5HP24 Transmission
Models being developed
1998 to 2001 BMW 540i with 5HP24 Transmission
1993 to 1997 BMW 740i & 740il with 5HP30 Transmission
1998 to 2003 BMW E53 X5 4.4 L
2003 to 2005 Range Rover
Models being researched
Any car with a ZF Transmission that does not have a Dip Stick. I have enough components and tooling that I can custom make a Classic Dip Stick for your Audi, Jaguar, Bentley, or Aston Martin. The deal is that you get the Prototype for free once I install the first Classic Dip Stick on your car.
Checking the fluid level looks the traditional DipStick. The Red Arrow points to the full mark.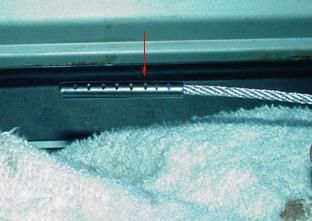 The photo below is the DipStick in the 740i - 740il BMW.  This photo shows the BMW DipStick, my Classic DipStick does look slightly different as it doesn't have the arrow pointing to the left.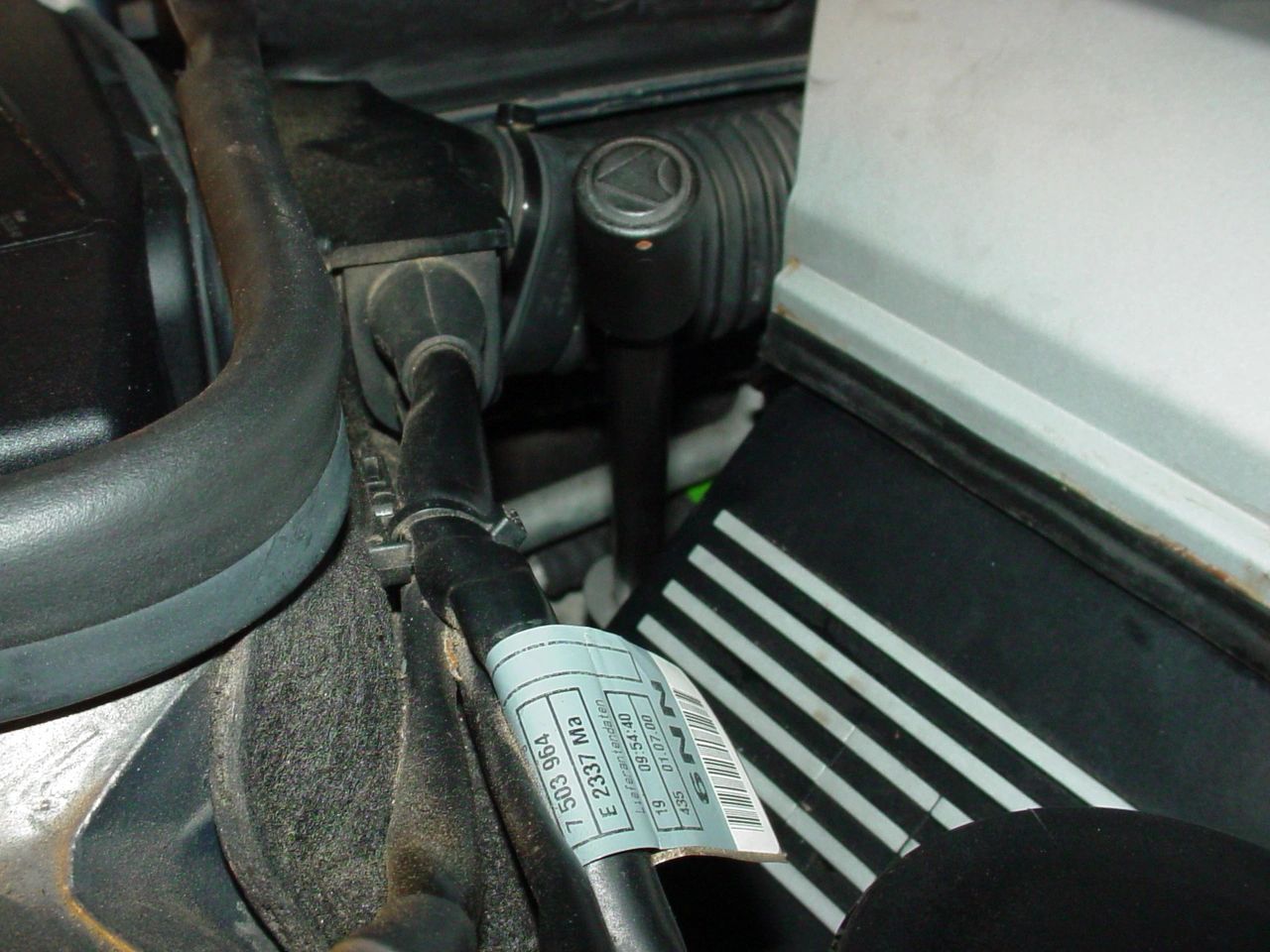 From Below, the tube attaches to the Fill Port of the Transmission. The dip stick length is calibrated to read full at normal operating temperature. Yes, Fluid can be added through the tube.

The kit includes a Printed Manual on how to install the Dipstick, how to level the car for a fluid level check, how to dump the pan and refill with fluid, and how to change the filter and refill with fluid.
The price is $149 plus $18.50 UPS Shipping to customers in the domestic United States. International shipping is available. Please contact me at
tem@meurosport.com
for a cost to ship. Thank You
1997 - 2001 BMW 740I & 740IL with M62/B44 engine, 5HP24 Transmission. Model: E385HP24
1998 - 2003 Jaguar XJ8 & XJ8L & Vanden Plas with 4.0 V8. Model: XJ85HP24
1997 - 2003 Jaguar XK8 ( Not XKR ) with 4.0 V8. Model: XK85HP24
> Contact
tem@meurosport.com
if you are interested. Next, I am working on the DipStick for the 5HP30 in the 1993 through 1997 cars.
The design of the Classic Dip Stick is proprietary. An application has been made to the US Patent Office. All Rights Reserved.